How digital trends are changing the role of HR (webinar)
Published on:
17 Oct 2018
Thursday 18 October 2018, 2:00pm BST Not a day goes by without a news story highlighting the impact of digital technology on people's jobs, but how is this transformation affecting the HR department? What does it mean for HR professionals and how they engage with employees?
People are expecting a digital experience in the workplace that matches their modern consumer apps, interacting with the organisation easily to get instant action or answer 24 x 7.
Add to this the dynamic changes in the employment landscape – the gig economy, short-term contracts, remote working – and HR has a set of complex challenges it needs to meet.
This free Personnel Today webinar, in association with PeopleDoc, looks at these emerging trends and focuses on how to create time for HR to focus on them.
Personnel Today editor Rob Moss is joined by two experts in this field: Greig Aitken, group head for people strategy and insight at Royal Bank of Scotland Group, and Rémi Malenfant, HR enablement partner for PeopleDoc, an innovative HR services delivery platform.
Register for this webinar now to find out how you can improve the employee experience, through focus on the five following areas:
How technology and market trends are affecting the role of HR? The digital world calls for a new HR business partner with a specific set of skills and competencies.
How can people strategy, data and insight enable business leaders to make informed people decisions?
What does the HR function need to look like? Should you create a virtual HR team?
How do you ensure that new HR technology delivers? How can HR get the most out of the cloud, mobile, automation and artificial intelligence?
What is the impact on the skills and the culture of the HR team? Do HR professionals need to understand design thinking?
This live webinar will include a Q&A session for attendees to ask our speakers questions.
Register now to reserve your place
About our speakers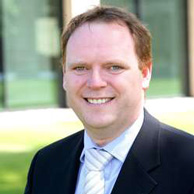 Greig Aitken is group head for people strategy and insight at Royal Bank of Scotland Group. Based in Edinburgh, he leads the development of the banking group's people strategy across RBS brands including NatWest, Ulster Bank, Coutts and Royal Bank of Scotland. The focus of his work includes employee engagement, leadership and culture assessment and enabling leaders to deeply understand the effectiveness of their people strategy and, importantly, its tangible impact on businesses performance, sales and service. He is a qualified chartered Banker, a Fellow of the CIPD and of the Learning & Performance Institute, has an MBA in finance and management. Greig is passionate about the positive impact of human capital on business success and has taught employee engagement and human capital strategy case studies at Harvard Business School, London Business School and the University of Southern California. He is a member of the European Council on Strategic Workforce Planning and The Engagement Institute.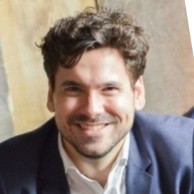 Rémi Malenfant is HR4HR enablement partner at PeopleDoc. He is an experienced HR and change management project manager with corporate and consulting experience. As part of HR4HR his goal is to help HR organisations design and implement best-in-class HR services delivery to optimise their HR/People practices. Passionate about digitalisation, he helps customers in the identification, development, implementation and realisation of their HR strategy through technology, including business case and roadmap development and supports them in their HR transformation journey: optimising and automating processes to improve service delivery, and enhance the employee experience through technology-enabled solutions. Previously Rémi held numerous HR and training roles at certification agency Bureau Veritas, as well as consultancy roles at PwC and Capgemini.