What is it like to work in diversity and inclusion?
Published on:
24 Apr 2019
Have you got what it takes to spearhead diversity and inclusion initiatives? Stephanie Sparrow finds out why diversity and inclusion remain prominent on the corporate agenda.
Slow progress on closing the gender and ethnicity pay gaps, combined with the top tables' acknowledgement that inclusive cultures nurture business success, have created an imperative for embedding diversity and inclusion initiatives within organisations.
As a result, more and more roles are emerging around the HR specialism of diversity and inclusion.
From standalone roles, such as diversity manager, to those that encompass other responsibilities, such as recruitment, there is no stereotypical job: the remit and title are dictated by how the business identifies diversity and inclusion.
A day in the life of a diversity manager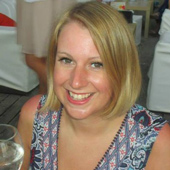 "One of the reasons why I love my role is because there is no typical day," says Amy Gibbons, head of client involvement, diversity and inclusion at St Mungo's.
Inclusivity is a core value at the homeless charity which means that Gibbons ensures that it is evident in all activities from staff recruitment, induction and appraisal, to how it inspects its services.
"Almost every goal we have is aided by D&I so it has to be meaningful, sustainable and embedded," she says. Her working day could include delivering training, sharing best practice and developing resources, or working with the staff diversity networks and D&I champions.
"I lead various working groups to develop our practices including around LGBTQ inclusion and a BAME positive action strategy, and I chair our D&I steering group where we monitor implementation of our D&I strategy," she says. Gibbons had a client-facing role in prisons and the community, rather than HR, before joining St Mungo's. She holds an ILM Level 4 Award in Managing Equality and Diversity.
"I'm really passionate about D&I, and this role aligns with my values," she says.
Where does diversity sit?
"Where the role sits depends on the size of the organisation", says Emma Castillo, senior manager of Oakleaf Executive, part of the Oakleaf Partnership.
"A D&I manager may report into a head of talent, whereas a much larger organisation might have D&I as a separate centre of excellence in its own right," she says.
Salaries depend on the sector, says Castillo. "Broadly speaking, salaries mirror those found in centres of excellence such as talent management or learning. We are seeing £45,000 for entry-level roles, whereas a head of diversity could go up to £130,000."
How can I get into it?
Routes into this specialism are varied: there is no standard background for a diversity manager, who often joins from disciplines outside HR.
For example, at law firm Pinsent Masons, head of responsible business Kate Fergusson is a qualified solicitor, studying for an MA in Applied and Professional Ethics.
"I work closely with colleagues in HR in order to implement policies and to drive cultural change across the organisation," she explains.
Initiatives include establishing employee network groups whose chairs report into a diversity steering group, a comprehensive D&I training programme and a mentoring programme. In addition, the firm is currently at the top of the Stonewall Equality Index.
Meanwhile, working as a graduate clinical scientist in the NHS was the starting point for Stuart McKenna who is now equality and diversity manager at Manchester Metropolitan University (MMU).
"At the time the NHS was trying to broaden its work in the equalities space and I acted as an unpaid champion," he says, "which made me realise how interesting such work could be."
Enthused, he took a postgraduate qualifications in Promoting Equality and Managing Diversity with the University of Central Lancashire, and after roles in diversity and inclusion with different employers joined MMU in 2015.
He sees D&I as a "strategic and operational imperative" which is crucial in attracting talented staff and students to the university, and he enjoys the wide-ranging impact of the role.
Data and resilience
"The subject of equality touches on every area, from recruitment policy to casework, OD, training and employee engagement," he adds.
What personal qualities will you need? "Empathy is useful but you also need to be resilient, because some issues are not without contention," he advises.
"And you need to have a strong approach to using data and asking what it is telling you. Data helps you to monitor, review and evaluate."
An understanding of data is essential to any applicant looking to enter or progress in D&I roles, agrees Paul Duffield managing director of recruitment specialist Eyzon Consulting.
With this in mind he asks candidates to demonstrate that they can think "beyond quotas", and "because many roles have a clear line into the CEO" looks for confident communicators.
Making change happen
Such clarity and confidence are needed because a role in D&I is not just about raising awareness but about making change happen says Jenny Hinde, director of inclusive talent management consultancy the Clear Company.
For example, it is not enough to identify the gender pay gap within an organisation, you have to know why it's there.
"D&I managers need good stakeholder management and engagement skills, and must be able to talk the same language as people in the business" – Jenny Hinde
"D&I has moved from reporting the GPG, to understanding the barriers to women's careers which caused the gap", she says.
Hinde, who was a group HR director before making the gradual transition into full-time diversity and inclusion consultancy says that an HR generalist background is useful to D&I managers, but that a career in operations also has merit, because it gives insight into how a business works, how to be action-oriented, and how to influence people.
"D&I managers need good stakeholder management and engagement skills, and must be able to talk the same language as people in the business," she says.
Business imperative
Candidates that can demonstrate the return on investment of their initiatives will stand out.
"Diversity is quite fresh on everyone's agenda," says Kate Corfield, director of recruitment specialists The Three Partnership, "and what is impressive is someone who can evidence the success of what they have done."
For example, a candidate who refers to instigating a homeworking policy could be expected to discuss the reasons for the policy, the actions involved, and outcomes. Recruiters will also want to know how the policy was communicated to the board and achieved sign-off.
D&I opportunities currently on PT Jobs
"A high level of credibility is needed", says Corfield. "And candidates must also be able to demonstrate a passion for this specialism," she says. Inclusion specialists such as Coral Taylor are enthusiastic about their commitment to their specialism.
"I am passionate about inclusion," says Taylor who is inclusion business partner at Amey. "To me it is one of the most important things in the world," she says.
Taylor is MCIPD-qualified, holds a degree in change management and previously worked on gender equality for a local authority. Her work at infrastructure company Amey encompasses the needs of the business.
"My focus can extend on how we procure services, how we develop policies, how we design structures," she says. "All of this in addition to a focus on making sure that we attract, retain and develop, diverse people across our business."
Embedding diversity into the business
Links between best practice and strategic objectives are something which aspiring D&I managers need to embrace and understand, because organisations do not see the specialism in isolation – it is embedded into the business.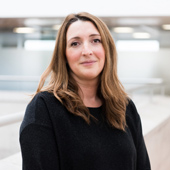 "The aim is to help people find a common ground, allow a healthy debate around different cultures and make it an educational experience; I want to enrich employees' experiences" – Nancy Lengthorn, MediaCom
For example at Accenture, global inclusion and diversity managing director Amanda Leacy identifies the link between inclusion and innovation.
"Our own research has demonstrated that when we have greater diversity, our own client teams are more successful", she says.
"We also have an unwavering belief that greater inclusion and diversity increase the level of innovation in teams", she says, "something that our business success depends on."
Leacy, who has an HR background, says that all of Accenture's 477,000 employees across 52 countries are engaged in its inclusion and diversity agenda.
Her current focus includes employee development initiatives such as an interactive online learning experience on unconscious bias, supported by classroom discussions.
"We have also created virtual reality (VR) programs which help supervisors practice navigating difficult situations with employees of a different gender, sexual orientation, physical ability and ethnicity."
Training and communication are priorities in diversity work. At media agency MediaCom managing partner, head of diversity, inclusions and future talent Nancy Lengthorn, is using them to encourage discussion.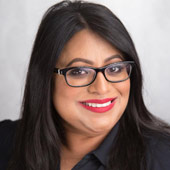 "[D&I] not only affects an organisation's internal structure and culture, but extends to the supply chain, customers and stakeholders" – Farrah Qureshi
"This year we will introduce an internal communications platform, Yammer, so people can have a voice and enable everyone to connect," she says.
"The aim is to help people find a common ground, allow a healthy debate around different cultures and make it an educational experience; I want to enrich employees' experiences," she says.
Future career paths
So, if you land that diversity job where could it lead? The exposure to senior management offered by D&I roles can help those who want to move up a large organisation, but it is possible to make inroads at smaller companies.
"We are seeing diversity roles emerging in smaller technology companies, which might be part of a broader role," says Castillo of Oakleaf Executive.
"As with the variety of D&I roles themselves, there is no stereotypical career path," she says.
---
D&I opportunities currently on PT Jobs